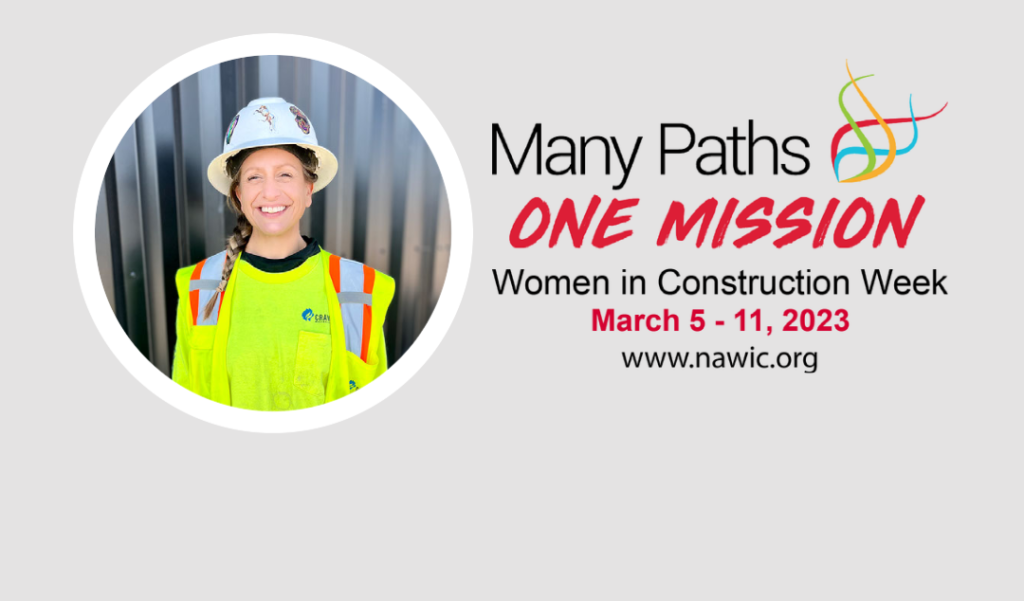 Women in Construction Week '23: Christina DeLange, Plumbing Apprentice
WIC Week™ or Women in Construction Week™, celebrates and promotes the role of women in the construction industry (https://wicweek.org)  In observance of this year's theme, "Many Paths, One Mission," we  bring you insights into the unique paths and strengths of the women that work at Crawford Mechanical and who support the mission of women in construction everywhere.
Interview with Christina DeLange, Plumbing Apprentice
Q: What advice would you give to women thinking about a career in construction?
A: Go for it. You might be surprised. You might like it. I stepped out of my comfort zone, hard, and here I am. It's not about being feminine, it's about what we know and how hard we work.
Q: What did you do prior to starting at Crawford?
A: I was a pastry chef for over 20 years, working at restaurants, country clubs, for personal owned bakeries. It's unstable work with long hours.
Q: What led you to construction?
A: HVAC Foreman, Marshall, introduced Christina to Crawford. She started in the warehouse doing deliveries, then she was approached and asked if she wanted to learn to plumb, to which she replied, "Why not. Why not learn something new. Why not reinvent myself."
Q: What do you like most about construction?
A: I went from foofy pastry to dirty grimy work. I like it. Being an apprentice is all hands on. Everything is a science and exact. You show me how to do it once and I'll do it exactly the way you show me. Much like pastry, consistency in construction is everything. You have to be consistent with everything you do.
Q: Where do you want to take your career?
A: As high as I can take it. I really want to learn Medgas and whatever else. With pastry I just kept running in circles. With plumbing I have the opportunity to prove myself.
Q: What makes you proud of working in the construction industry?
A: I want my daughter to be independent and strong on her own. She is 10. When she is ready, I am going to start teaching her some plumbing basics.