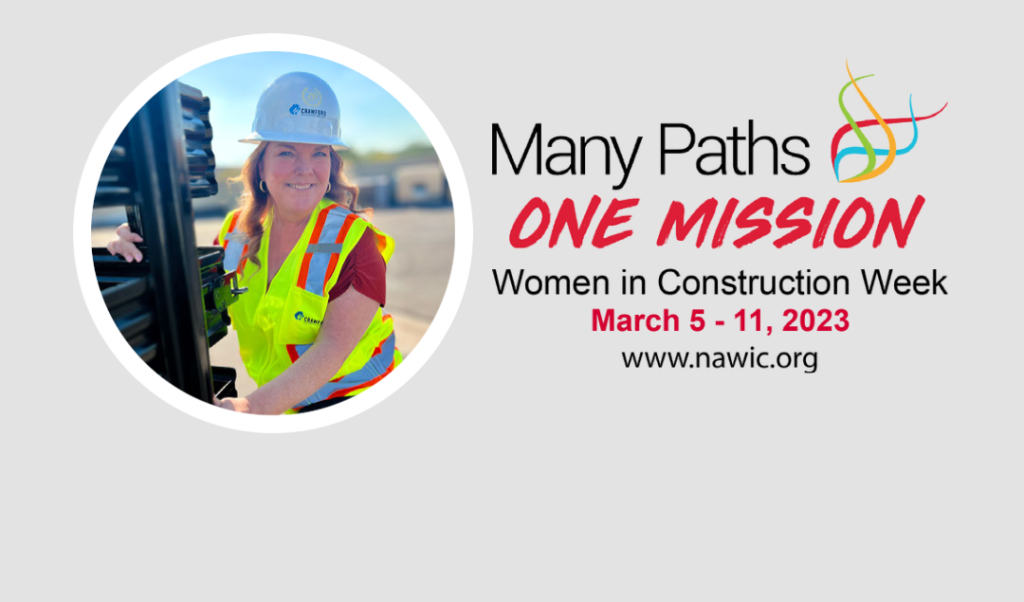 Women in Construction Week '23: Shawnna French, Construction Coordinator
WIC Week™ or Women in Construction Week™, celebrates and promotes the role of women in the construction industry (https://wicweek.org)  In observance of this year's theme, "Many Paths, One Mission," we  bring you insights into the unique paths and strengths of the women that work at Crawford Mechanical and who support the mission of women in construction everywhere.
Interview with Shawnna French, Construction Coordinator
Q: What advice would you give to women thinking about a career in construction?
A: Need strong attention to details and a willingness to go for it. Spread your wings and see how high you can fly.
Q: What did you do prior to starting at Crawford?
A: Project Manager for a GC
Q: What led you to construction?
A: I was ready for a career change after many years in promotional marketing. A San Diego GC reached out to me on LinkedIn. I interviewed the next day and that was the beginning of my new construction career. I was nervous as I had never worked in commercial construction but I took a chance on myself and went for it! Best move I have ever made. Being the daughter of a Union construction worker, I felt right at home.
Q: What is your favorite part of your career?
A: I truly enjoy coordinating and enjoy working with many factors & contributors that make the entire job come together. Seeing job progression and the finished project is very fulfilling.
Q: Is there something in your career that you're most proud of?
A: Being promoted to PM after all my hard work as a Coordinator was a very proud moment in my career. I was very honored by the promotion.
Q: In what ways has Crawford Mechanical allowed you to grow your career and invest in yourself?
A: They have allowed me to take ownership of the work I do. I am considered as a "leader" within the company. That my opinions and/or suggestions are heard.
Q: Who, in life or the industry, inspires you?
A: I am inspired by many in life and work but, for the construction industry, I am inspired by my past boss, Dawn Mask. She is a strong, smart, and feisty lady in this industry and she has taught me most of what I know. Without her I would not be where I am now in construction. She took a chance on me and I have never looked back.
Q: What do you hope will be your legacy?
A: That I inspire other ladies to take chances, especially later in life. Change your career if you so desire. "Never be afraid to try something new" has been a moto of mine for many years.
Q: What is a fun fact that most people don't know about you?
A: I am a Nationally Certified Bartender and Certified Event Planner