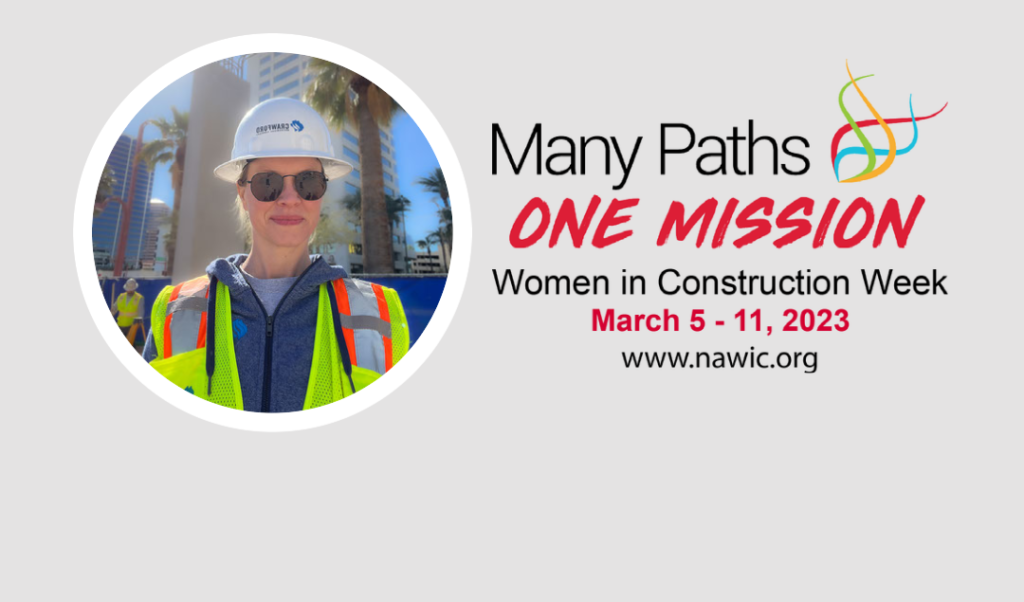 Women in Construction Week '23: Elicia DuPont, Marketing
WIC Week™ or Women in Construction Week™, celebrates and promotes the role of women in the construction industry (https://wicweek.org)  In observance of this year's theme, "Many Paths, One Mission," we  bring you insights into the unique paths and strengths of the women that work at Crawford Mechanical and who support the mission of women in construction everywhere.
Interview with Elicia DuPont, Marketing
Q: What advice would you give to women thinking about a career in construction?
A: Don't let anyone limit your dreams. Be resourceful. Advocate for yourself and let your voice be heard. Now, more than ever, women are being recognized and the playing field is starting to level. Keep the momentum going!
Q: What did you do prior to starting at Crawford?
A: I spent some time at a MEP firm as their Director of Accounts Management and Head of BD/Marketing. Prior to that I spent over a decade with Salazar Architects, running the show and doing everything under the sun, except designing.
Q: What led you to construction?
A: I always knew I wanted to build and create. I grew up admiring my cousin, Jeff, watching him build his career in construction from framer to foreman to superintendent. He possessed an almost magician-like execution of his projects with unparalleled precision and a true eye for creativity and craftsmanship. I would have loved to jump in as an apprentice in construction, but I decided to go to college and study interior design then transferred into architecture. Soon after college I started working for Architect, Luis Salazar, and it was there, as his apprentice, that I got practical real-life experience. I gained more practical knowledge in the first year working with Luis then in six years of coursework.
Q: What do you love most about construction?
A: The creativity and beauty of each step of the process to the outcome of the finished product. Life taking shape right before your eyes.
Q: Is there something you are excited about tackling in your career or in the industry?
A: I'm proud of the journey I've been on. I'm enjoying where I am today, and I'm excited about where I am heading. Wherever the road leads.
Q: In what ways has Crawford Mechanical Services allowed you to grow your career and invest in yourself?
A: At Crawford we are celebrated and encouraged to stretch our knowledge and challenge ourselves and each other. We are limited only by the limitations we place on ourselves.
Q: Who, in life or the industry, inspires you?
A: I have the opportunity, in my current role, to spend time in the field speaking to people and learning about them. I am truly honored and humbled by everyone I encounter and their unique paths. This has been one of the most amazing privileges of my life.
Q: What do you hope will be your legacy?
A: That I lived a life of purpose and created beauty for others to enjoy.