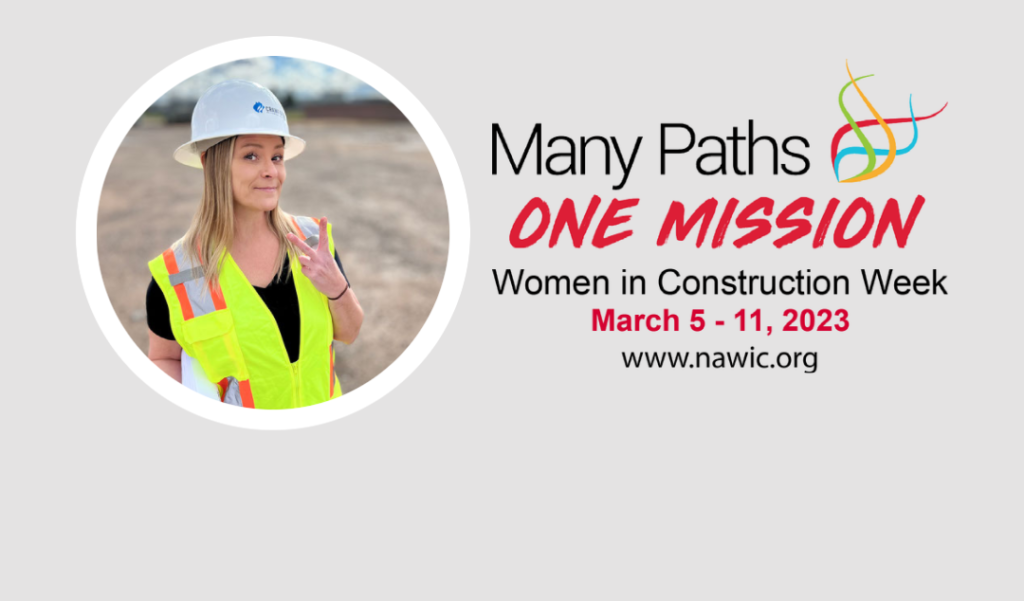 Women in Construction Week '23: Angie Timberlake, Project Engineer
WIC Week™ or Women in Construction Week™, celebrates and promotes the role of women in the construction industry (https://wicweek.org)  In observance of this year's theme, "Many Paths, One Mission," we  bring you insights into the unique paths and strengths of the women that work at Crawford Mechanical and who support the mission of women in construction everywhere.
Interview with Angie Timberlake, Project Engineer:
Q: What advice would you give to women thinking about a career in construction?
A: I would encourage them to jump in headfirst. I fell into the construction industry by accident, and I ended up making a career of it. There are many different aspects of construction from office work to field work and a mixture of both. I would say do your research on companies, positions, etc. and speak with other women that are currently in the industry to get a better idea of all aspects available to you.
Q: What did you do prior to starting at Crawford?
A: This is my second time working at Crawford Mechanical. Prior to my initial experience at Crawford, I was a Project & Marketing Coordinator for a small general contractor. I first came to Crawford in 2013 as a Project Coordinator. I had a baby and left the workforce for a while. Then I worked for a general contractor as a Project Administrator. In early 2020 I returned to Crawford as a Project Engineer.
Q: What led you to construction?
A: I'm originally from Iowa and decided I needed a change of scenery and to get away from the cold winters. I packed up my two-door Civic and drove to Phoenix to visit a friend for a week or two and look for a job. If I found one, I was going to stay here and if I didn't I was going to make my way to Austin, TX where my mom and my sister's family live and make my life there. One day after arriving in Phoenix I set up an interview with a GC as a Project & Marketing Coordinator and had a job the next day. I had never worked in the construction industry prior to this. When I was offered the position I thought, "Why not try it out and see what happens." I've been in the industry ever since.
Q: What do you love most about construction?
A: The older I get the more I realize what makes the biggest difference for me has nothing to do with the duties of my position, per se, but the environment I work in and the people I work with. I'm lucky to be surrounded by so many amazing people and with a company with an amazing culture. I've never worked in a place like Crawford, and that's why I decided to come back.
Q: In what ways has Crawford Mechanical Services allowed you to grow your career and invest in yourself?
A: Crawford has given me the opportunity to train and grow in my position by allowing me to take various classes to further my education and knowledge to move forward in my career. The Crawford mentality is, "the sky is the limit." Crawford encourages employees to grow and move up as much as they feel comfortable. They are very supportive and willing to train individuals wanting to move up in our company.
Q: What do you hope will be your legacy?
A: I want to be remembered as someone who spread love, made people's day better, and made a positive difference in people's lives. I want to be remembered as a great mom and human (and maybe grandma someday).
Q: What is a fun fact that most people don't know about you?
A: I can make my tongue into the shape of a clover; long ago I was Big 12 Gymnastics Newcomer of the Year; I can write completely backwards like I'm writing forwards.