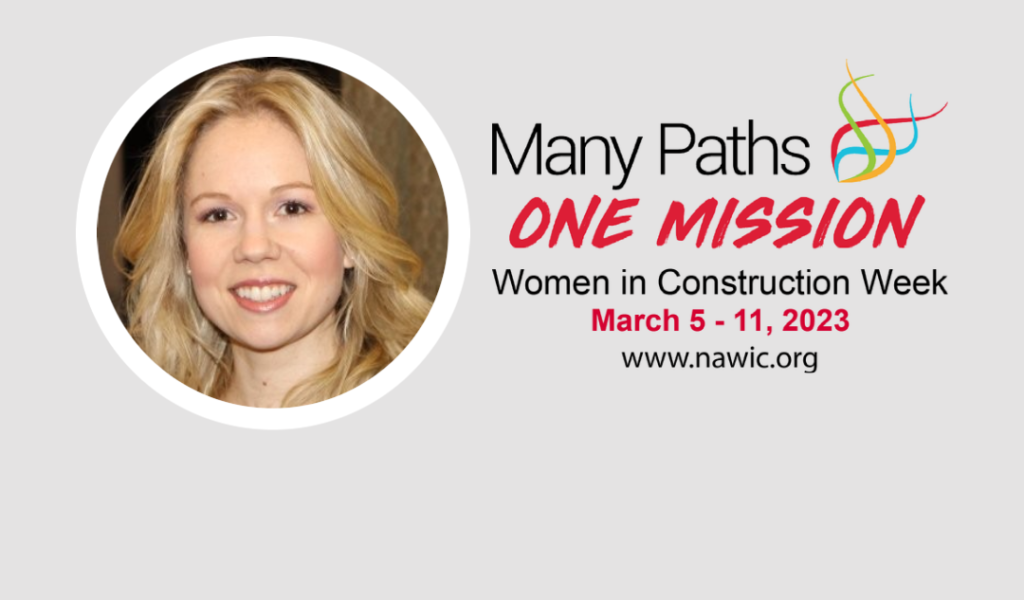 Women in Construction Week '23: Erin Fleegle, GM & VP of Finance
WIC Week™ or Women in Construction Week™, celebrates and promotes the role of women in the construction industry (https://wicweek.org)  In observance of this year's theme, "Many Paths, One Mission," we  bring you insights into the unique paths and strengths of the women that work at Crawford Mechanical and who support the mission of women in construction everywhere.
Interview with Erin Fleegle, General Manager & VP of Finance
Q: What advice would you give to women thinking about a career in construction?
A: Have the courage and commitment to be yourself. Bring your own individual strengths to the table and recognize how valuable that is. It's a benefit when we come from diverse backgrounds with unique experiences. This allows us to approach situations from a slightly different angle and offer new perspectives. When we all try to fit into the same mold, we become redundant. Diversity of all kinds makes us a richer, stronger, and more worthwhile group of people.
Q: What led you to construction?
A: I began in residential cabinetry when I was 18 years old. A family friend was about to begin her maternity leave and the person she had hired to fill in for her had not shown up. I stepped in to help and when she resigned to stay home with her newborn I stayed on, and the rest is history.
Q: In what ways has Crawford Mechanical Services allowed you to grow your career and invest in yourself?
A: I started with Crawford 15 years ago when we were about 7 people. I dedicated myself to the success of the company and they have given back to me ten-fold. Bryan, Dan, and our ever-growing team encouraged and supported my decision to go back to school to get my finance degree from ASU's W.P. Carey School of Business, but even before that, Crawford saw something in me and allowed me the freedom to keep reaching and growing in each of my positions throughout the years which has allowed me to keep exploring new ways to benefit the team. Plus, I'm currently on a fully paid 30-day sabbatical that's available to the whole team after 7 years. I would say that's a pretty big investment in all Crawford employees.
Q: Who, in life or the industry, inspires you?
A: Donna Lemons-Rouch, retired VP of Construction at MT Builders. Poised, in command, well informed, knows her craft, classy.
Q: What do you hope will be your legacy?
A: If I'm able to look back and see that I've helped build up others and empowered them to reach their potential while bringing up others along with them, then I'll know I was successful.
Thoughts shared about Erin:
"Without Erin CMS would not have had the ability to scale at the level and speed that we have. Our achievements are as a team, but Erin's financial wherewithal and financial acumen has allowed us to take advantage of opportunities much earlier than we anticipated. We have had continued successful growth under her leadership. I would stack Erin up against the most talented C-Suite CFO's in our industry." ~ Frederick Ouellette, Director of Construction
"Erin is the best example of Servant Leadership I've ever seen and worked with. She always puts others' needs ahead of her own, regardless of her timelines and deadlines. She's brilliant in all aspects of business with a genuine care and concern for people. She's shown me what patience looks like and what Leadership is all about. I'm proud and blessed to work with her for the last 14 years!" ~ Dan Krueger, Director of Sales & Business Development