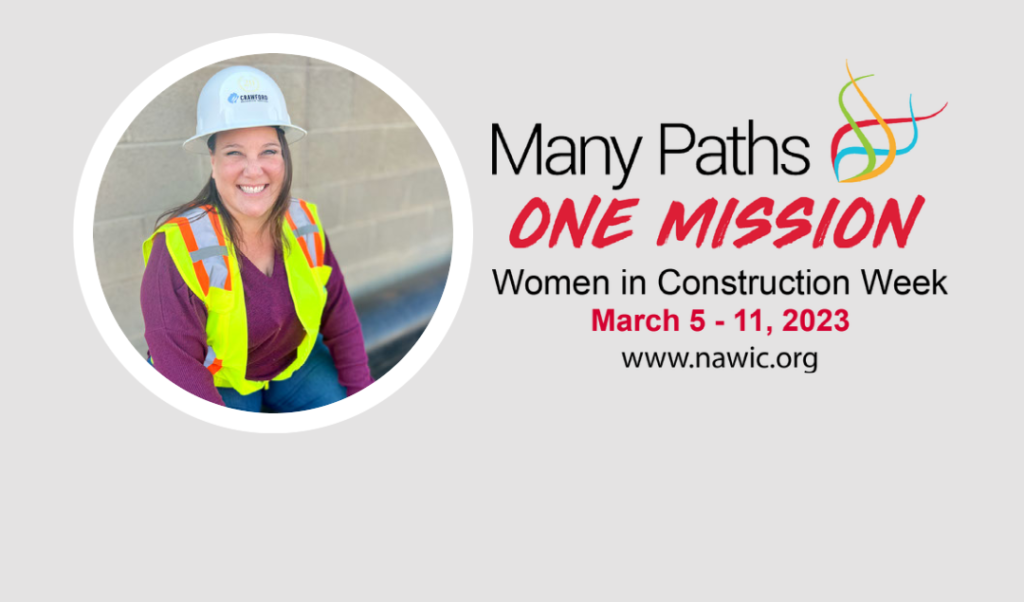 Women in Construction Week '23: Melissa Munoz, Project Coordinator
WIC Week™ or Women in Construction Week™, celebrates and promotes the role of women in the construction industry (https://wicweek.org)  In observance of this year's theme, "Many Paths, One Mission," we  bring you insights into the unique paths and strengths of the women that work at Crawford Mechanical and who support the mission of women in construction everywhere.
Interview with Melissa Munoz, Project Coordinator
Q: What advice would you give to women thinking about a career in construction?
A: Don't give up.
Q: What do you love most about construction?
A: My favorite part of the construction industry is the people you meet. The variety of different people from different trades and the knowledge they have.
Q: What did you do prior to starting at Crawford?
A: I worked in the solar industry.
Q: Is there something in your career that you're most proud of?
A: I am proud of teaching the younger generation to grow in their roles.
Q: Who, in life or the industry, inspires you?
A: My kids inspire me to be better
Q: What is a fun fact that most people don't know about you?
A: I love to cook and listen to music.