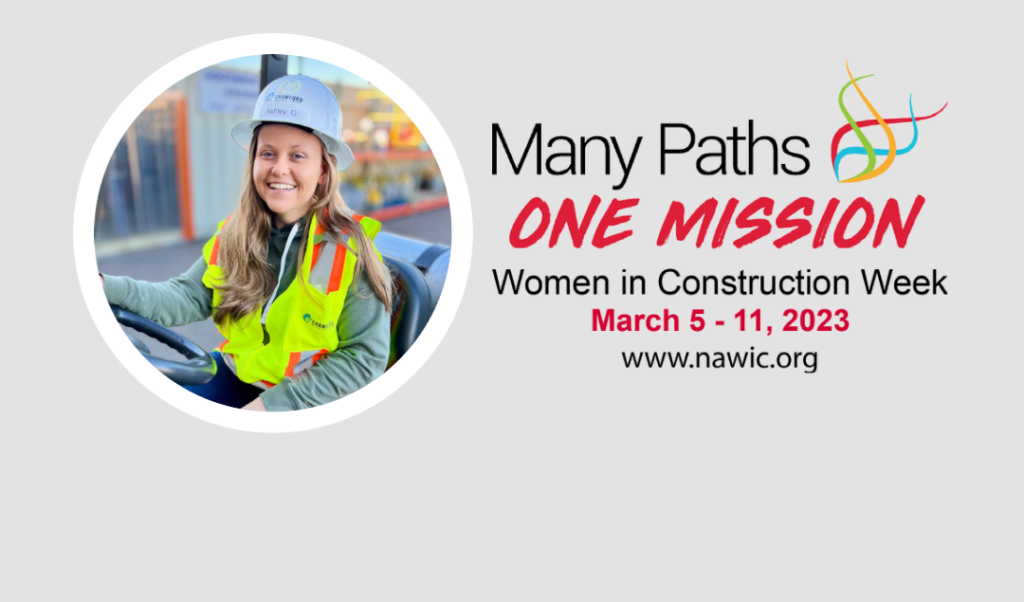 Women in Construction Week '23: Ashley Galgano, Project Engineer
WIC Week™ or Women in Construction Week™, celebrates and promotes the role of women in the construction industry (https://wicweek.org)  In observance of this year's theme, "Many Paths, One Mission," we  bring you insights into the unique paths and strengths of the women that work at Crawford Mechanical and who support the mission of women in construction everywhere.
Interview with Ashley Galgano, Project Engineer
Q: What advice would you give to women thinking about a career in construction?
A: There are so many different roles within the industry, there is something for everyone. I highly recommend Ken Coleman's book From Paycheck to Purpose. It's never too late to find your purpose.
Q: What did you do prior to starting at Crawford?
A: Architectural Manager for a Residential Production Homebuilder
Q: What led you to a career in construction?
A: Honestly, it happened by accident/divine intervention. I spent almost 15 years in the quick-service restaurant industry. After taking time to be a stay-at-home mom I decided to transition to an industry with "M-F hours" to be more conducive to my family. In my search, I saw a job posting for a Customer Service role with Shea Homes and thought to myself, "I can do that." I applied for the role and Alex Baird, who is an incredible mentor and leader, took a chance by hiring me. As they say the rest is history.
Q: What do you love most about construction?
A: I love watching a 2-Dimensional drawing come to life. It's fascinating to be part of a project and watch it transform from dirt into a finished product. I enjoy researching and investigating/solving problems, so diving into the details and learning new products/techniques makes my day go by fast. I'm naturally inquisitive, there is so much to learn that I'm never bored.
Q: Is there something in your career that you're most proud ?
A: Multiple customers and colleagues have requested to work with me. I believe that is the highest compliment one can receive.
Q: Who, in life or the industry, inspires you?
A: Within the industry, Alex Baird, Paul Pritts, Tim Morris and Debbie Garza have had a tremendous impact on both my career development and personal development. Stacy Williams and Carlye Medina are two amazing colleagues I've had the privilege of working with, they are always available to offer advice and just listen when needed. Last but not least, my husband Anthony for always supporting me, and my children, Anthony and Helena for always keeping me on my toes.
Q: What do you hope will be your legacy?
A: Leave it Better than I found it.